Eric Allatta :: New York
Eric Allatta is a founding computer science teacher at the Academy for Software Engineering, a new, unscreened public high school in NYC where all students complete a four year sequence in computer science. For the past four years Eric has organized a monthly meetup for computer science educators and resource providers that has grown to over 1800 members. He is a regular presenter at teacher professional development on AP Computer Science Principles. He was a member of the AP Computer Science Principles pilot group, and is passionate about developing a CS Principles curriculum based on the Bootstrap and How to Design Programs pedagogy. He hopes to see the growth of spaces where teachers can identify themselves as professionals and where they can have a voice in shaping their own professional development.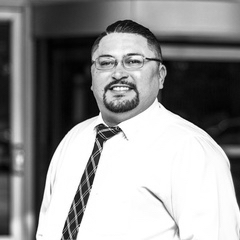 Ed Campos :: California
Ed has taught high school math for 12 years and taught Bootstrap for the past 3 years. Along with being a Bootstrap Ambassador, he's a Level 2 Google Educator, a CUE Innovative Educator, as well as a LEC Online/Blended Instructor. He has presented on Bootstrap at numerous CUE(Computer Using Educator) events around the West Coast including Fall CUE, National CUE, Google Summits, and CUE Rockstar Teacher Camps. Ed is also huge advocate for using Twitter as a way of expanding his Professional Learning Network and can be found at @edcamposjr. He currently serves on the board of directors for Global Exploration for Educators Organization (
GEEO.org
) and CVCUE(the Central Valley CUE affiliate).