Community
The Bootstrap team brings decades of research and classroom experience to our work. Most of our team holds doctorates in Computer Science or Education, and nearly our entire frontline staff has been in the trenches, teaching in rural and urban public schools. But the Bootstrap community is larger than the core team - it's hundreds of teachers who share their lesson ideas, feedback and bug reports. It's college CS majors and professional engineers, teaching Bootstrap to young people in their communities.
Meet our Team
Marie-Jose Bahnam
Chief Executive Officer
With a personal mission to unite humanity by eradicating inequities, Marie-José (JoJo) Bahnam has dedicated her life to dismantling oppression. Ms. Bahnam launched her career as an educator in Boston Public Schools, and has since continued to focus her professional and personal endeavors on building a more just and equitable world. Her professional experience includes teaching, education reform, management consulting, crowdsourced innovation, and advising startups. Ms. Bahnam holds an M.B.A. from Harvard Business School, an M. Ed. from Northeastern University, and a B.A. in Mathematics and Art History from Boston University.
Emmanuel Schanzer
Founder, Chief Product Officer
Dr. Emmanuel Schanzer spent several years as a program manager and developer before becoming a public high school teacher and middle school academic coach in Boston. He is the founder and co-director of Bootstrap, which he first designed as a curriculum for his own students. He has long been involved in connecting educators and technology, connecting parties at the Computer Science Teachers Association, Google, Microsoft, Facebook and at universities across the country. He holds degrees in computer science and curriculum development, and completed his doctoral studies at Harvard with a research focus on using programming to teach algebra.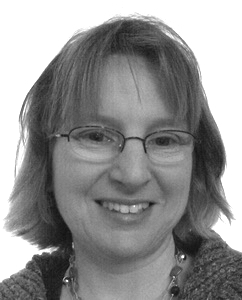 Kathi Fisler
Founder, Board Member
Dr. Kathi Fisler is a Research Professor of Computer Science at Brown University, with a PhD in Computer Science from Indiana University. Active in computer science educational outreach for twenty years, she often draws insight from childhood conversations with her parents, both public school teachers and administrators. Her research looks at the interplay between human reasoning and logical systems, including how people learn to program. She has won WPI's Moruzzi Award for innovation in undergraduate education as well as WPI's Exemplary Faculty prize.
Shriram Krishnamurthi
Founder, Board Member
Dr. Shriram Krishnamurthi is a Professor of Computer Science at Brown University, with a PhD in Computer Science from Rice. He has done research in programming languages, software engineering, security, networking, and human factors. He has also been leading computer science outreach for twenty years, starting with the Program by Design project. He is a (co‑)author of two widely‑used textbooks—How to Design Programs and Programming Languages: Application and Interpretation—and is now writing Programming and Programming Languages. He has won numerous awards, including SIGPLAN's Robin Milner Young Researcher Award, SIGSOFT's Influential Educator Award, and SIGPLAN's Software Award (jointly).
Ben Lerner
Dr. Benjamin Lerner is a lecturer at Northeastern University's College of Computer and Information Sciences, with a PhD in Computer Science from the University of Washington. His research interests and teaching both currently focus on helping novices learn computer science: he teaches the undergraduate introductory programming courses, and is currently co‑developing Pyret, a new programming language aimed at supporting computer science curricula. In the past, he has worked for Microsoft and Microsoft Research, and has taught at the Johns Hopkins Center for Talented Youth Program.
Joe Politz
Dr. Joe Gibbs Politz is an Assistant Teaching Professor of Computer Science at UC San Diego. He received his PhD from Brown University, where his research focused on programming languages, web security, and computer science education. The intersection of these interests led to (co—) designing the programming language Pyret. Previously, he has taught courses at Swarthmore College and at Brown, and worked as a web security intern at Google.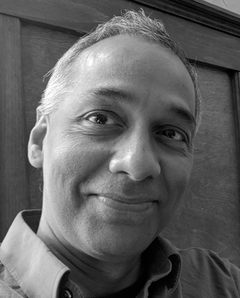 Dorai Sitaram
Dorai Sitaram is a system developer with Bootstrap. Previously, he worked for Verizon, devising methods for the extensive and rapid testing and fault isolation of in-use telecommunication circuits. Before that, he has also worked for robotics and software-based modeling companies. He has contributed widely to PLT-branded Scheme and related programming tools and documentation. He has a PhD in Computer Science from Rice University, in the area of programming-language semantics.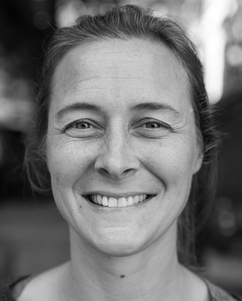 Flannery Denny
Flannery is a passionate progressive educator, committed to making mathematics education relevant and connecting young people to their communities. She develops workshops for educators and place-based math activities for public spaces around the country. Flannery draws on 15 years of classroom teaching experience in rural, urban, public and independent NY schools, including four years of teaching Bootstrap Algebra with 7th and 8th graders. Several of Flannery's articles about her original social justice math activities have been featured in
Rethinking Schools
, and one was included in the second edition of
Rethinking Mathematics
.
Rachel Tabak
Rachel is a National Board Certified math teacher with over a decade of experience--including six years teaching Bootstrap:Algebra. As an educator, she is passionate about making mathematics accessible to all learners. She is currently a PhD student in Math Education at the
University of Maryland
, where she hopes to explore and examine the systemic obstacles that often stonewall learning in the mathematics classroom. Rachel holds a Masters degree in Educational Psychology from the
University of Wisconsin
.
Nancy Pfenning
Nancy Pfenning received her PhD in Mathematics from Carnegie Mellon, and taught Statistics at the University of Pittsburgh for more than 30 years. She is the author of
Elementary Statistics: Looking at the Big Picture"
, received Pitt's highest award for teaching in the Arts and Sciences, and was honored with the Chancellor's Distinguished Teaching Award. Since 2019, she has been involved with Bootstrap in two capacities: writing K-12 curriculum for
KIPP New York City
charter schools that incorporates Data Science into Social Studies, and enhancing the materials in Bootstrap's
Data Science course
.
Ambassadors
Bootstrappers Emeritus
Danny Yoo
Danny Yoo is the architect of
WeScheme
, which has served hundreds of thousands of Bootstrap students since 2009. He is currently a software engineer at Google. He currently works on its
issue tracker
, where he tries to fix more bugs than he creates. In the past, he has written software for the
Arabidopsis Information Resource
. He enjoys eating, cooking, doing WHM duty in FFXIV, biking. He still watches the night sky with hope for the future.
Sorawee Porncharoenwase
Sorawee (or "Oak", as he's known in Bootstrap circles) came to Bootstrap through his undergraduate work at Brown University. In addition to serving as the System Administrator for
WeScheme
, Oak made several major contributions to the
Pyret programming language
and the
code.pyret.org
programming environment. He's also made major contributions to our block-programming work, porting it to ReactJS and writing the reconciliation algorithm for preserving ASTs.
Ed Campos
Ed holds a B.S. in Applied Math from UCLA w/a Specialization in Computing, and taught high school math for twelve years in Central Valley, CA. He is a Level 2 Google Educator, a CUE Innovative Educator, and a LEC Online/Blended Instructor. Ed is an advocate for using Twitter to expand his Professional Learning Network, and can be found at @edcamposjr. He serves on the board of directors for Global Exploration for Educators Organization (
GEEO.org
) and CVCUE (the Central Valley CUE affiliate).
Jennifer Poole
Jennifer Poole she taught math and physics to grades 9-12, math and STEM for grades 5-8 (including Bootstrap: Algebra), and she also coaches after-school coding and robotics. Jen received her undergraduate degree in Mathematics from Iowa State University and her Masters degree in STEM Education through the University of Iowa.
Emma Youndtsmith
From 2010-2018, Emma Youndtsmith worked with Bootstrap - first as a training manager and then as the Midwest Regional Manager at Bootstrap. She received an Associate's degree from Bard College at Simon's Rock before graduating from Northeastern University, where she began teaching Bootstrap in Boston Public Schools. After graduating from Northeastern, she joined the Bootstrap team and traveled the country running PD workshops, speaking at conferences, and developing Bootstrap:Reactive.
Rosanna Sobota
From 2010-2015, Rosanna taught Bootstrap to students in Providence, RI and Philadelphia, PA. After graduating with a degree in neuroscience from the University of Pennsylvania, she joined the Bootstrap team in New York City. As the Regional Manager of New York, Rosanna trained and supported teachers across the five boroughs.
Contributors
We'd like to thank the following people and organizations for helping develop materials, identify bugs, build software, sharing their suggestions, and helping to improve the quality of our materials.
Allen Antoine
Paul Carduner
Nancy Cousins
Servane Demol
Sam Dooman
Susan Ettenheim
Annie Fetter
Jennifer Geller
Vania Gulston
Tom Hoffman
Jon Hoffmeier
Rick Jennings
Bob Khan
Dan King
Christine Koerner
Alexander St. Laurent
Karen Leonard
Kevin Lu
Gregory Marton
Marco Morazan
Tiina Partanen
Nancy Pfenning
Heather Politi
Joyce Phelan
Ria Rajesh
Les Schafer
Ben Schornstein
Joy Straub
Katrien Vance
Steve Weimar
Leslie Wilbur
Melanie Wiscount