Bootstrap leverages students' excitement around videogames to teach algebraic concepts through programming.
Programming Games with Algebra, for every student
What if a math class taught rigorous computer programming, using the concepts and content that are already in the book?
Bootstrap is a curricular module for students ages 12-16, which teaches algebraic and geometric concepts through computer programming. At the end of the module, students have a completed workbook filled with word problems, notes and math challenges, as well as a videogame of their own design, which they can share with friends and family. You can read about the research behind Bootstrap on our research page.
Our mission is to use students' excitement and confidence around gaming to directly apply algebra to create something cool.
We work with schools, districts and tech-educational programs across the country, reaching hundreds of teachers and thousands of students each year. Bootstrap has been integrated into math and technology classes across the country, reaching thousands of students since 2006. Most teachers have also attended a Bootstrap Workshop, where they received specialized training to deliver the class.
By working with mainstream math teachers and aligning to national and state standards, Bootstrap is built to scale. Bootstrap has partnered with school, districts and organizations across the country to bring the curriculum to tens of thousands of students. And because every child takes math - no matter their gender, class, age or interest - Bootstrap reaches thousands of girls and underrepresented students each year.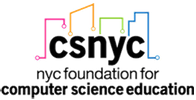 Bootstrap is grateful to the
National Science Foundation
for their ongoing support for our
research
efforts, and we are proud to partner with
CSNYC
to bring our materials to New York City. Even
Code.org
has chosen to build their curriculum based on Bootstrap! (Interested in
how Code.org's adaptation is different
?)
For Math Teachers
Unlike most programming classes, Bootstrap uses
algebra
as the vehicle for creating images and animations, and is designed from the ground up to be
aligned with Common Core standards for algebra
. Bootstrap also builds in a pedagogical approach to solving Word Problems called the
Design Recipe
. Students solve word problems to make a rocket fly (linear equations), respond to keypresses (piecewise functions) or explode when it hits a meteor (distance formula). In fact, this same technique has been successfully used at
the university level
for decades. Bootstrap is backed by decades of
research
into math and computer science education, and some studies have shown a positive impact on students' performance on standard, pencil-and-paper algebra tasks.
For CS Teachers
Knowing how to write code is good, but it doesn't make you a programmer. In addition to learning a full-strength programming language, Bootstrap teaches solid program design skills, such as stating input and types, writing test cases, and explaining code to others. After Bootstrap, these skills can be put to use in other programming languages, letting students build on what they've learned. Bootstrap embraces the "low floor, no ceiling" approach to learning, by introducing students to a simple but powerful language and approach to programming. Students can build on what they already know as they move on to data structures, recursion, and numerous topics in computer science - without throwing away their tool or language.
For Parents
Before algebra, your child's math homework was all about computing an answer, by adding, subtracting, solving, etc. Once Algebra introduces functions, everything changes. Now they are asked whether a function is linear, how many roots it has, etc. Algebra isn't just harder — it's completely different. Unlike Python, Scratch or Javascript, functions and variables behave exactly the same way in Bootstrap that they do in your child's math book. By shifting classwork from abstract pencil-and-paper problems to a series of relevant programming problems using an appropriate language, Bootstrap demonstrates how algebra applies in the real world, using an exciting, hands-on project.